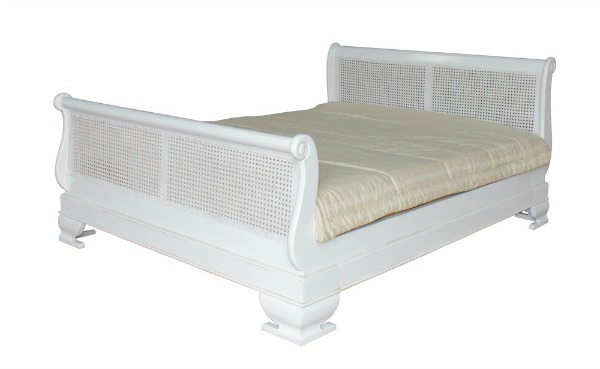 What is the difference between Rattan and Wicker?
The terms Rattan and Wicker are often used similarly. This is confusing because Rattan is a plant whereas Wicker is a manufacturing technique. The Rattan plant is from the palm family found growing in the tropical regions of Africa, Asia and Australasia. Wicker is a technique used to manufacture items out of natural materials. These could be willow, rush, rattan core and more.
What are the origins of Wickerwork?
Wickerwork comes from basket-making. This is probably the oldest craft in Britain and certainly predates the Romans. Pliable plant materials are woven around stiff but flexible rods to sculpt out the item.
Benefits of Rattan furniture
Durability
Rattan furniture scores higher than Wicker furniture in terms of being hard wearing. Rattan features a solid core whereas Wicker varies with the material used for manufacturing the furniture.
Versatility
Rattan is flexible and lightweight, making it easy to move around. It also creates a look of lightness in the room. This was mentioned by a recent customer who bought a white rattan bed frame said "the see through effect of the rattan ensures the bed does not appear as such a block in the room".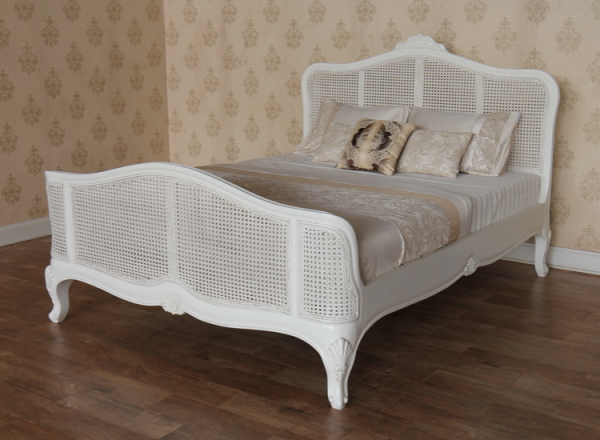 Styles through the Ages
The Victorian period saw Wicker furniture becoming more complex. This included the creation of patterns, motifs, curved lines and scrollwork edgings. By Edwardian times the most intricate styles were disappearing. The focus was changing towards favouring more practical looking designs.
Wicker furniture continued to be popular and a huge variety of furniture was available using Rattan Wickerwork as part of the design. You can see this in our French Rattan Bed below where the Wickerwork patterns echo the golden curved furniture frame.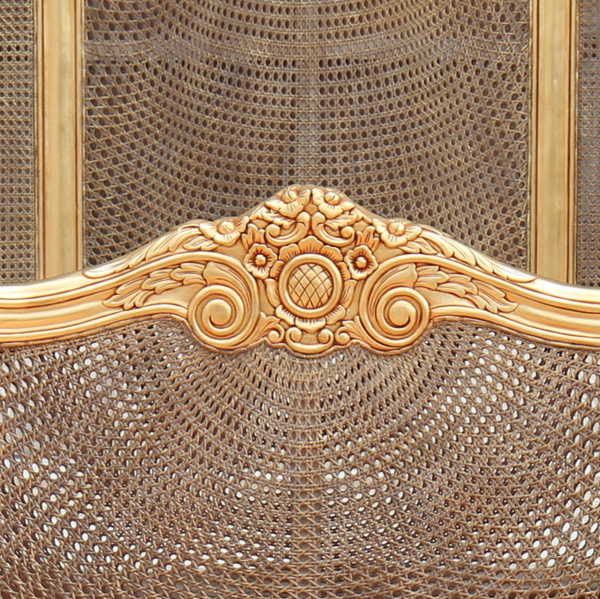 Colour
As well as being supplied in its natural colour, Rattan furniture can be painted to fit with your colour schemes, just like this elegance French Louis Cane Bed in Antique White.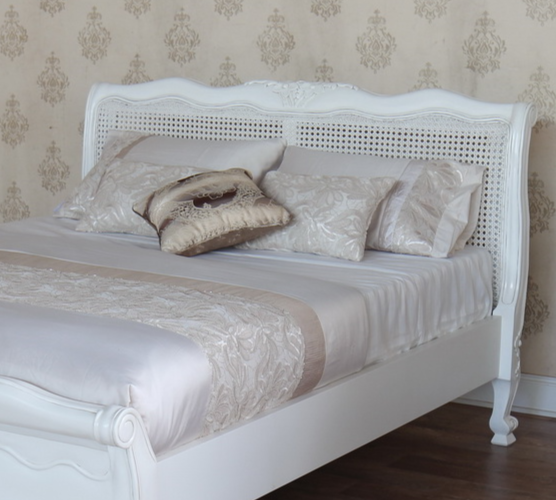 Where in the home does Rattan furniture work?
Originally considered as conservatory or garden furniture, it then became more popular inside the home. It can be seen in living and dining rooms in chairs, side tables and magazine racks. It works well in bedroom furniture in bed frames, wardrobe panels and dressing tables.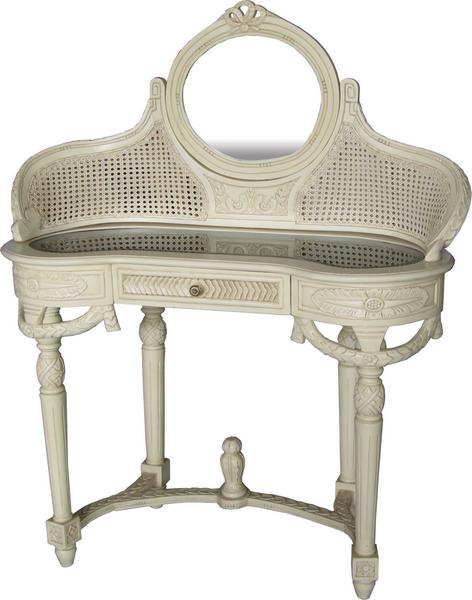 As you can see, due to its versatility, Rattan can work well throughout the home. It's varying styles and colours means it goes with many different styles of interior decoration.
Take a look at what types and styles of Rattan furniture we have to offer to see what will suit your home!
PS. If you've enjoyed reading this blog and want to find out more about how our furniture ranges are made then our 'What is Mindi wood?' blog is a great place to start. Have a read now!