A walnut sideboard is perfect for your living room or dining room. Read on to find out why!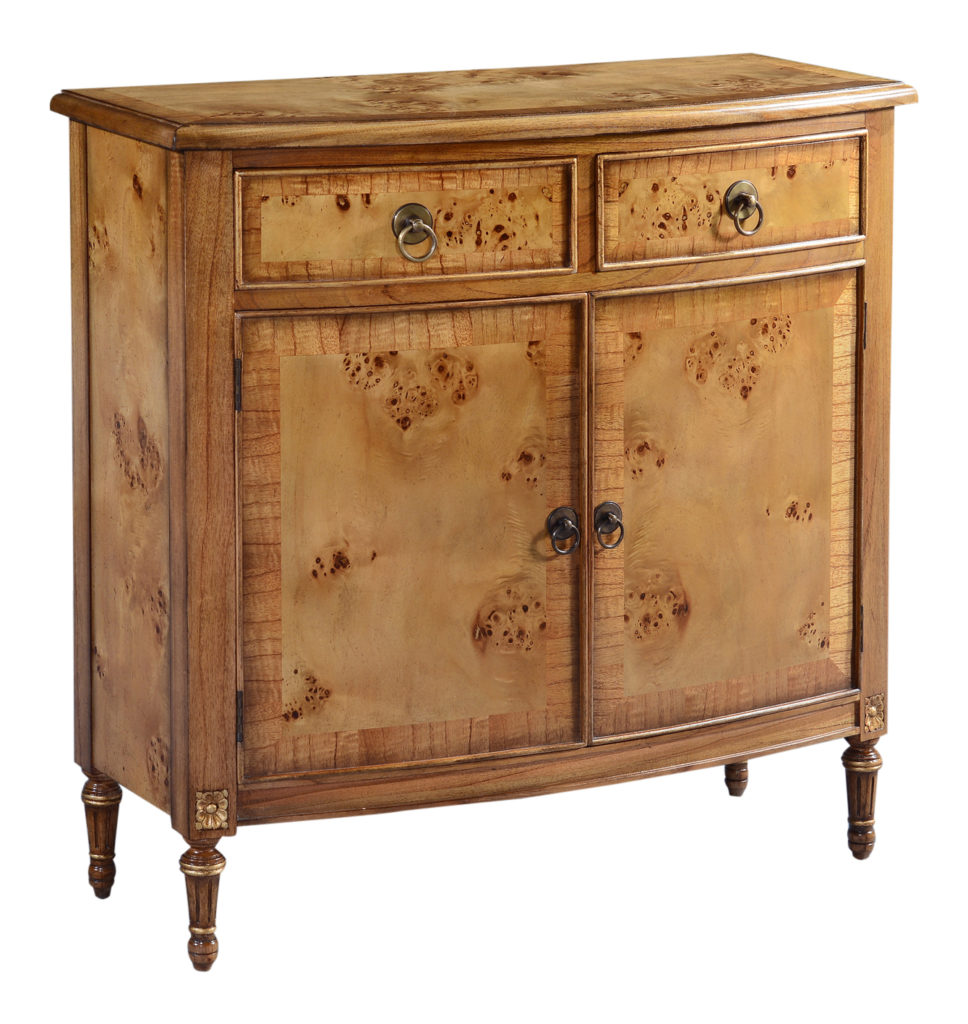 Origins of the Sideboard
The Sideboard as we know it today (generally a large piece of furniture comprising several drawers and cupboards) has been around a long time. It first appeared around the 1770's and its name was derived from the medieval 'Sytte Board' meaning a tiered arrangement of boards. Originally, they had a very functional role in terms of being a board alongside the dining table on which to load plates, glasses and carve meats.
Design
It was not until Robert Adam the famous architect was commissioned to design a dining room side table that the sideboard became recognisable as the long cupboard we know today. His design was a flat top set onto pedestals which contained cupboards. This was then copied throughout the country and the cupboards were designed for specific purposes. One cupboard for example may have been lined with tin to keep plates warm.
Style & Shape
These differ widely, some having plinth bases and others with decoratively carved feet. The bow front introduced in 1760 became a classic English shape. From around 1820, methods of curving wood by steaming it, then clamping it into shape, provided a much easier alternative to shaping bows with band saws, chisels and planes. This helped the bow front continue to hold its popularity into the Victorian era. Our antique style Bow fronted sideboard has decoratively carved feet, the other with a regular style front sits on a plinth base.
Due to their versatile style and design, sideboards can be both a practical and stylish addition to your home. There are many uses for a walnut sideboard, making it an essential item of living and dining room furniture.
8 Reasons a Sideboard is a must-have:
Perfect for serving food and carving meats when the dining table is already full.
Storage for crockery and glassware making it easily accessible from the table.
Could have specially lined cupboards for keeping plates warm.
Ideal for displaying ornaments, flowers, photos, candles or ceramics. Less is more so choose a few favourite pieces to exhibit.
Lamps – sideboards can create a perfect base for beautiful lamps that add light to the room and can be decorative pieces in themselves.
Tipples for the table can be stored in one of the cupboards.
Useful to store table linen and placemats.
Cupboard storage for magazines, DVDs and family games.
It is easy to see how sideboards are such a versatile item of furniture providing storage or a place to showcase whatever you wish.
Choosing the Right Walnut Sideboard
Think about your needs in terms of your living room furniture so you can choose what will suit best. Our Hampton walnut sideboards both feature two drawers and two doors. The drawers could house serviettes and table linen, and the cupboards below, glassware and crockery. The bow front style is our small walnut sideboard, the other is a slightly larger option.
There are many other different styles of design in terms of drawers and cupboards depending on how you wish to use your sideboard.
Whether you need your sideboard to store crockery or showcase your favourite ornament, take a look at our full walnut range to see which one's the perfect choice for your home.
Check out our blog on Classic Walnut Furniture for more ideas for your home.