Walnut Beds
Walnut beds are the ultimate in luxury and a real focal point in any bedroom. Whether you want to mix and match your furniture or have a complete walnut bedroom set we have a great selection. You can choose from the Frank Hudson Spire furniture range or the Hampton walnut furniture range.
Frank Hudson Furniture Range
Frank Hudson create the most fantastic walnut bedroom furniture. Their elegant Spire range is crafted from high quality solid Mindi Ash wood with intricate inlays of Blonde European Walnut and has a choice of two walnut beds.
The Spire bed gives a classic English look but with a modern twist. The beautifully carved spires, which feature on the headboard and footboard, are removable giving the bed a completely different simple look.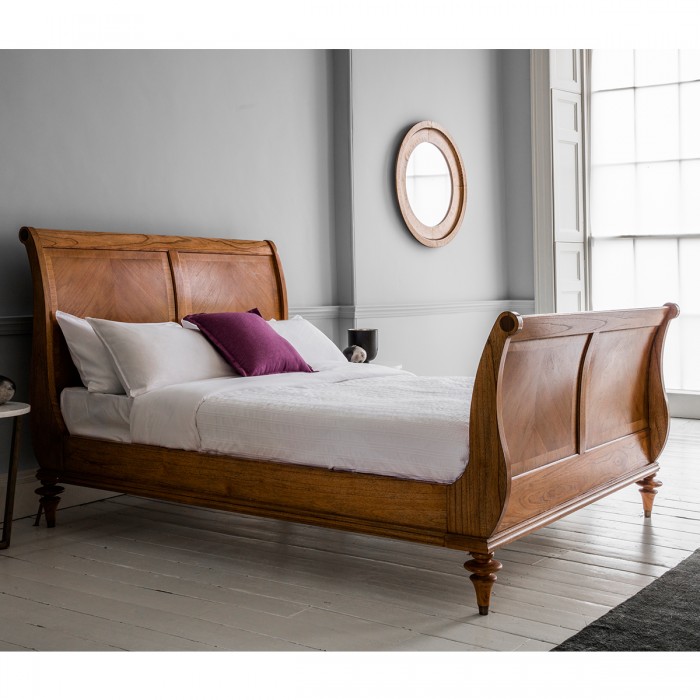 The Spire Walnut sleigh bed frame is more traditional in look but nonetheless stunning. The beautifully curved headboard and footboard feature walnut veneered panels. This bed would look good in both modern homes and more traditional period properties.
Hampton Walnut Furniture Range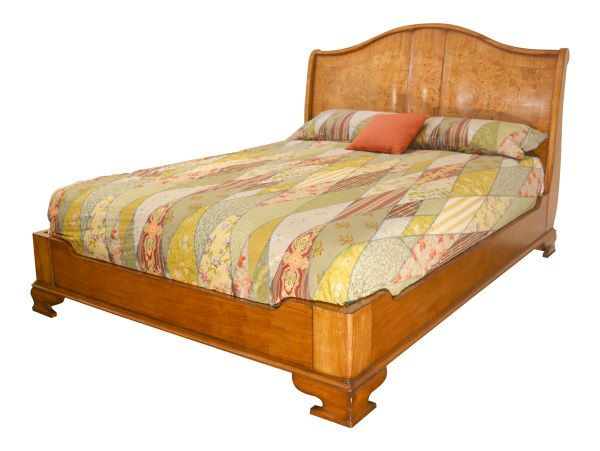 In our Hampton walnut range we have a choice of walnut sleigh beds or a walnut half tester. The Hampton sleigh beds feature stunning walnut veneers and are available with a choice of regular or low footboard. A low footboard is ideal in a smaller bedroom as it gives the illusion of space but with the regular footboard you have the benefit of even more of the lovely walnut veneer!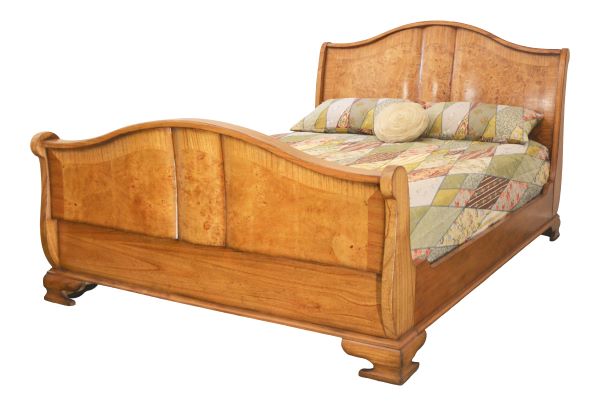 If you have ever watched Channel 4's Escape to the Chateau starring Dick Strawbridge and Angel Adoree you may have already seen our Hampton walnut half tester bed. This gorgeous bed is the centre piece of their honeymoon suite at the Chateau-de-la-Motte. (Unfortunately not the best photograph in their gallery!). They have also used Hampton Walnut Accent Tables as bedsides to complete the look.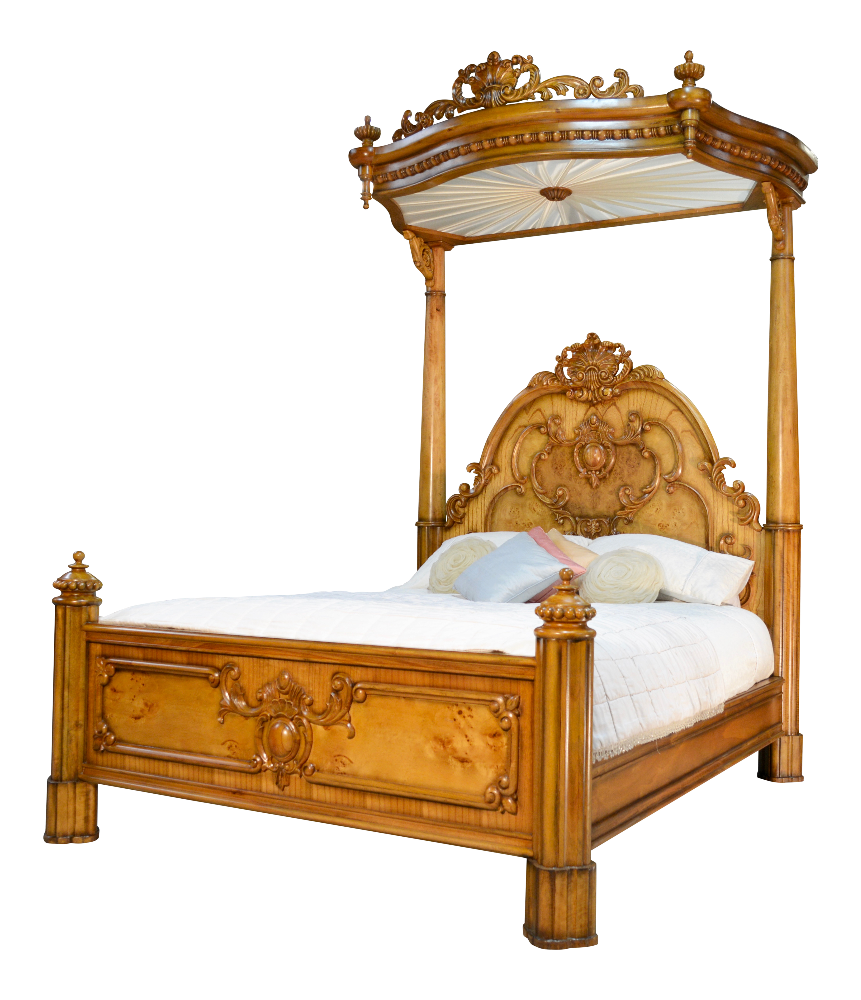 The Hampton walnut half tester bed features intricate carved detailing to both the headboard and footboard. The top canopy being upholstered with an opulent silk fabric. Why not create your own honeymoon suite?!
To compliment these luxury walnut beds both the Hampton and Spire ranges include bedsides, chests of drawers, wardrobes, dressing tables and more. Take a look to see what is on offer.
You might also be interested to read our Walnut Bedroom Furniture or Classic Walnut Furniture: Top 10 blogs.