1. Reproduction furniture will not date. It will be in the style of the century that it was originally designed for. For example Georgian or Victorian. Modern furniture on the other hand in say 10 or 20 years could well be viewed as dated or old fashioned. You could therefore argue that a reproduction piece is a better investment.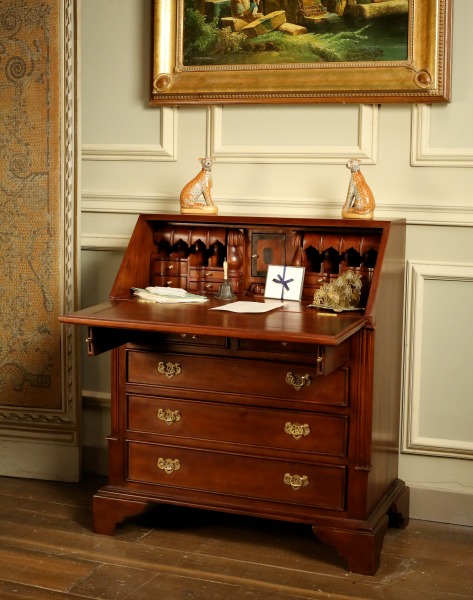 2. Many reproduction pieces don't just look the part they are also very practical. The solid mahogany reproduction Chest on Chest of Drawers (pictured below) is a great example of this. The chest itself has a relatively small footprint measuring just 109cm wide x 53cm deep (43″ x 21″) but offers fantastic storage with 4 full width drawers with 3 smaller ones at the top.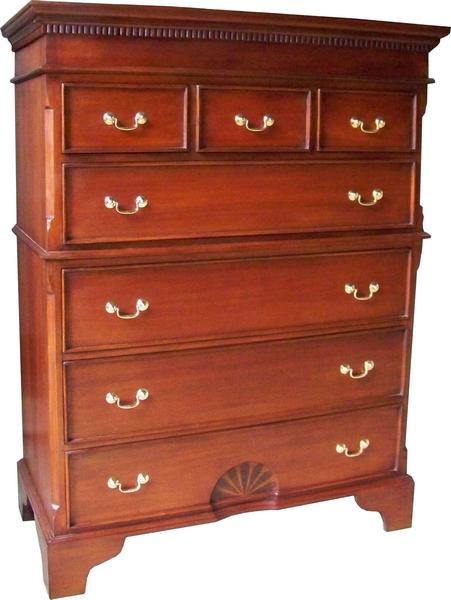 Quality
3. Quality is another good reason to invest in antique reproduction furniture. Typically these pieces are handcrafted using tried and tested traditional cabinet making methods such as mortice and tenon and dovetail joints which add strength and durability. Many modern pieces are mass produced and manufactured using modern technology which may not last the test of time.
Cost
4. Cost is another factor to consider. Yes, if money is no object you can shop around for the perfect antique piece however this requires an investment of time as well as money. Spending hours visiting antique shops and auction rooms is all well and good but it can take a long time to find all of the pieces you need for just one room. In any event you could argue that a well made reproduction piece will, in time, become an antique of the future.
Size
5. Size can be an issue. You have seen the perfect antique piece but unfortunately; that French armoire is too large to go up your stairs, that dining table is too small to seat your large family for Sunday lunch, etc, etc. With an antique reproduction piece you can have that coveted armoire which is made in pieces so it will fit up your stairs, etc. I am sure you get the picture.
Antique reproduction furniture is made to suit today's requirements. In years gone by the population in general was smaller so chairs and dining tables were lower. So if you are buying a genuine antique it is definitely worth trying before you buy.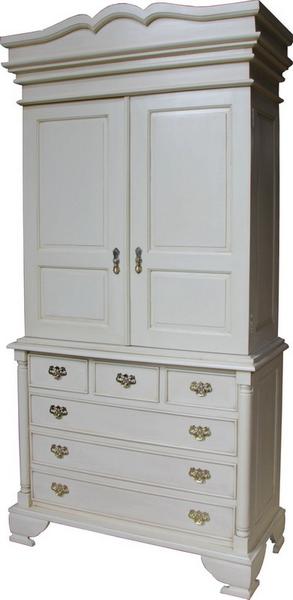 6. Again, thinking about size, if you cannot find a reproduction piece of furniture in the size that you need you can have it made to your bespoke requirements. Having a bespoke antique reproduction piece of furniture must be expensive I hear you say! Not as expensive as you might think. Check out our bespoke section for detailed information and then contact us for a no obligation quote.
Style
7. Fashion doesn't just relate to clothing but also to furniture and home decoration with trends coming and going. Some people like to update their homes regularly including changing their furniture however this can become very expensive. Surely a more cost effective approach is to have a few classic reproduction pieces that you love mixed in with some cheaper more modern pieces which can be updated as fashions change.
8. Some people like to mix and match their furniture combining old and new. However when buying a table and chairs most people prefer a matching set. You may even wish to add a sideboard in a matching style. This may be more difficult to achieve if you are buying antique furniture.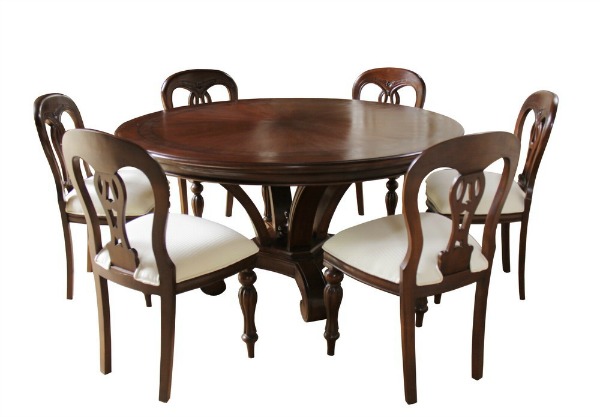 9. You may live in a traditional property and wish to furnish your home with reproduction period pieces. Alternatively you may have a more modern or contemporary property but love the eclectic style of mixing and matching old with new. There is no right or wrong it just comes down to personal taste. Wooden furniture certainly has a warmth that can be missing from more modern pieces so a mixture of both would add a homely touch.
10. Some might comment that reproduction furniture is old fashioned. I would say that reproduction furniture comes in many guises. For instance the fashion for reproduction French furniture is as strong as ever. The majority of these pieces being based on French antiques from different eras such as Louis XIII or Rococo. Indeed the sleigh bed which is equally at home in modern or traditional homes is based on an early 19th century design.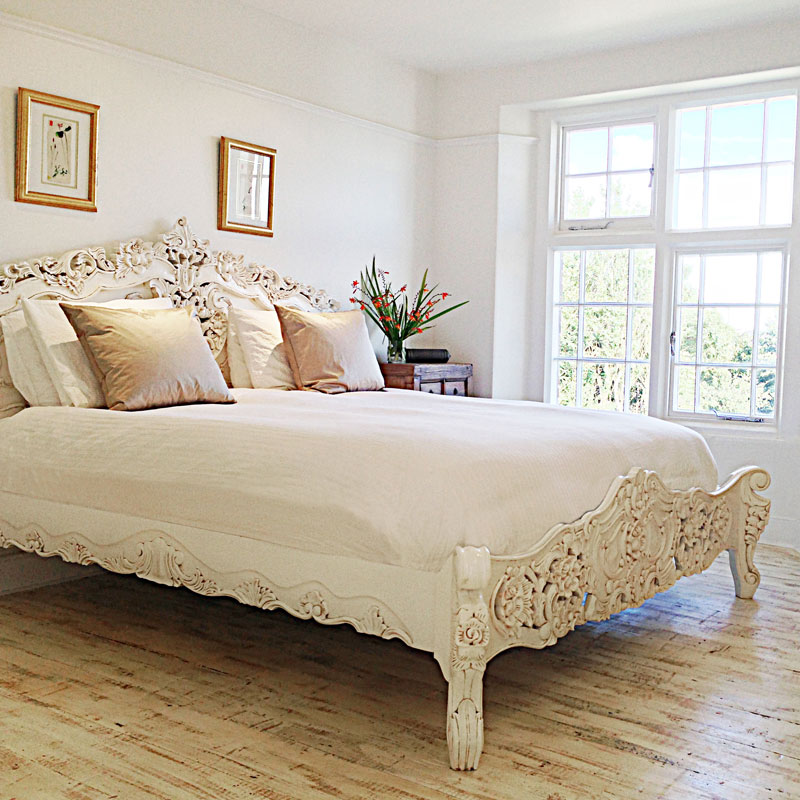 Conclusion
Above are just a few points to consider when deciding whether to buy antique reproduction replica furniture, genuine antique furniture or their modern counterparts.