Weathered furniture or indeed furniture with a "weathered finish" could also be described as having a "distressed finish".
What is a weathered finish?
A "weathered finish" can mean different things to different people. Even Wikipedia's definition seems to infer it is the same as a "distressed finish":
"Distressing (or weathered look) in the decorative arts is the activity of making a piece of furniture or object appear aged and older, giving it a "weathered look" …..
We have four ranges of weathered furniture on the website. We would regard this finish to give the appearance of a natural. stripped back look rather than an item that had been distressed to make it look used or older.
Frank Hudson uses different techniques for their Chic and Mustique ranges of bedroom furniture.
Frank Hudson Chic Weathered Range
Are you looking for a lighter coloured, natural looking range of bedroom furniture? Frank Hudson's Chic Weathered Range has a traditional stripped-back weathered effect which has taken many years to perfect and gives a beautiful natural finish which is complimented by the hand cast silver handles. This French inspired bedroom furniture range would suit your home whether it is modern or more traditional.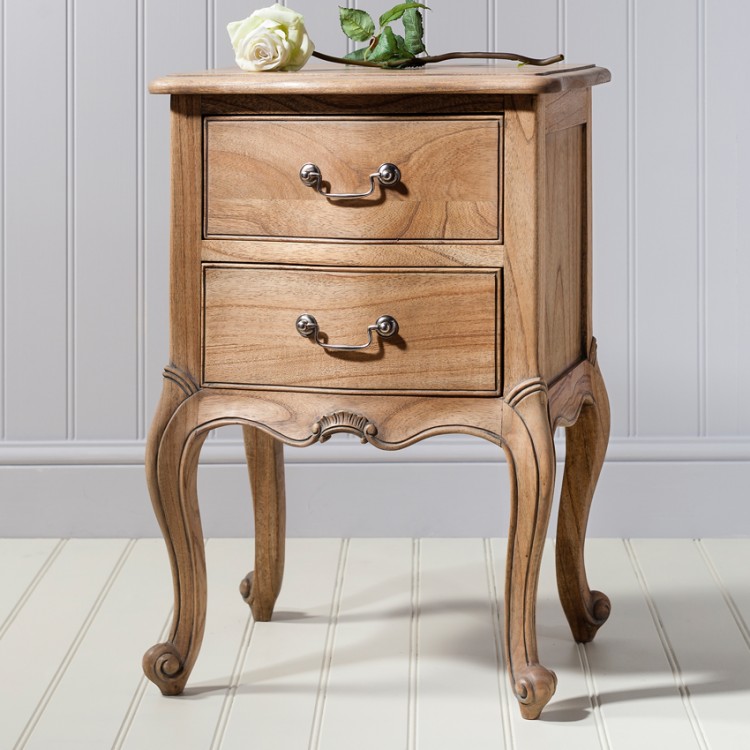 NEW Frank Hudson Mustique Range
Frank Hudson continues the weathered theme with its Mustique Range. The furniture in this collection is, again, crafted from mindi wood but this time it is lightly brushed to recreate the natural ageing of a beachside veranda open to the elements of sun and sand. The woven pattern on these pieces gives the interest in your bedroom which is emphasised by using white linen as shown in the image below.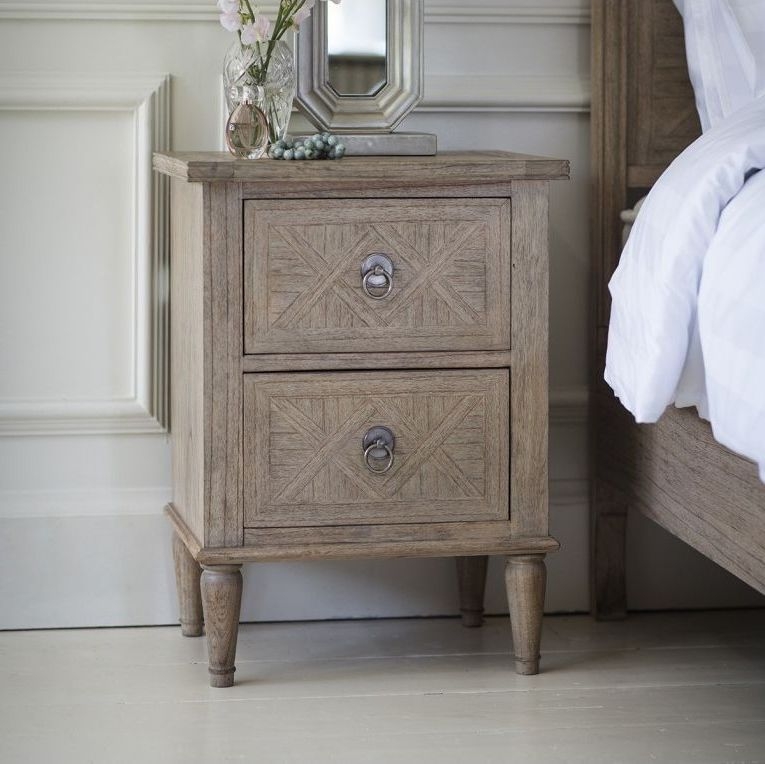 Weathered Furniture Ranges from Lock Stock and Barrel
We have two weathered furniture ranges; Belle and Lyon. Both ranges are made from teak wood with a limed oak type finish. Teak is an open grained wood so the limed effect shows off the grain of the wood. The hand carved detail of the Belle Range in particular is emphasised by this finish.
NEW Lyon French Weathered Range
Looking for a focal point in your bedroom? The Lyon French Weathered Sleigh Bed is a very impressive bed featuring an intricate basket weaved pattern on the headboard and footboard. The Lyon range of teak bedroom furniture is new to the website but we are sure it will be very popular.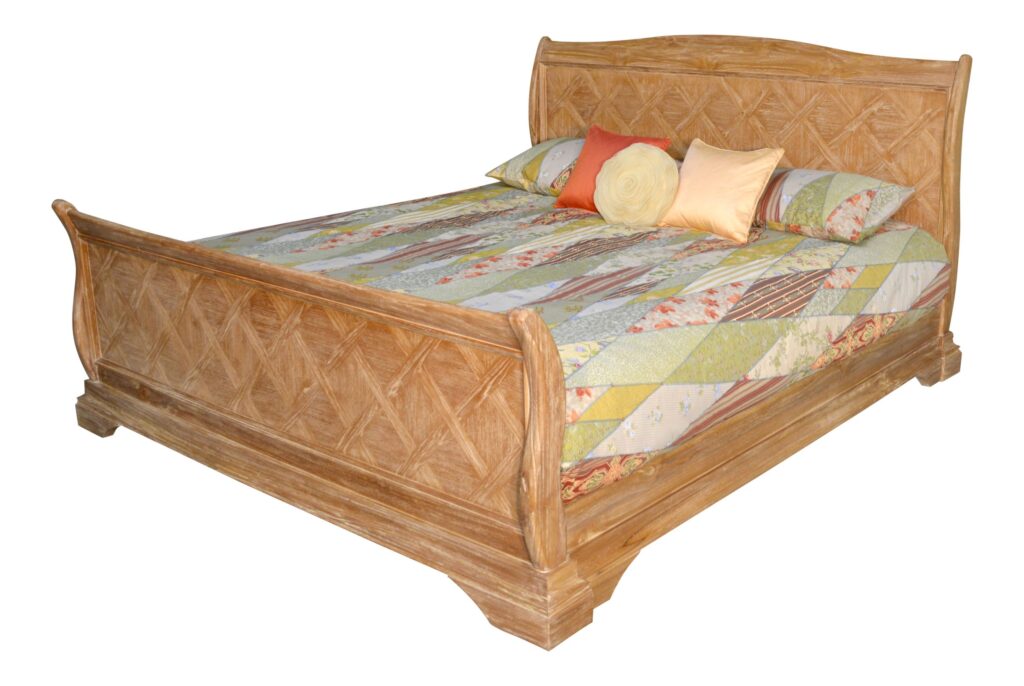 Belle French Weathered Range
Do you love hand carved furniture? All of the items in the Belle French Weathered range of bedroom furniture feature intricate hand carved detail and the white wash effect really emphasises the detail. The perfect addition to your boudoir!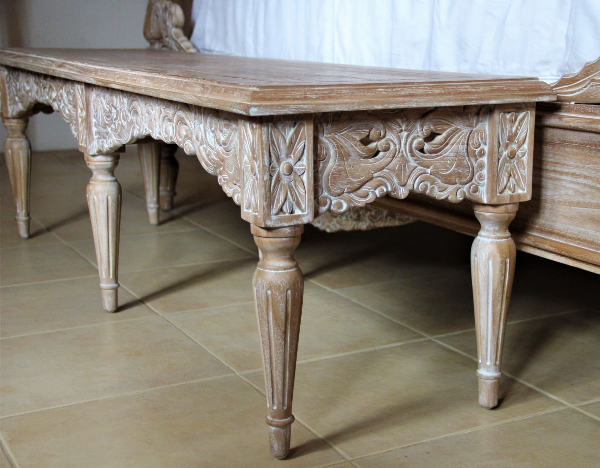 Conclusion
Although all of these ranges have a "weathered finish" they are all completely different. So if you are looking for a solid wood range of furniture but prefer a light finish one of these ranges could be ideal for you.